In September 2014 Wally Placewicz and Kasia Major from Barka Canada took part in a study visit to Barka Foundation and Barka Network in Poland.
This trip was special for Wally as he was able to participate in the conference and celebrations marking Barka Foundation's 25th Anniversary. Wally took an active part in the performance put together to emphasize the importance of the work of Barka internationally over the last 25 years. The performance was of the play "Jonathan Livingstone Seagull" by Richard Bach. Wally also attended a number of meetings and visited Barka's projects and local partnerships for social economy across Poland.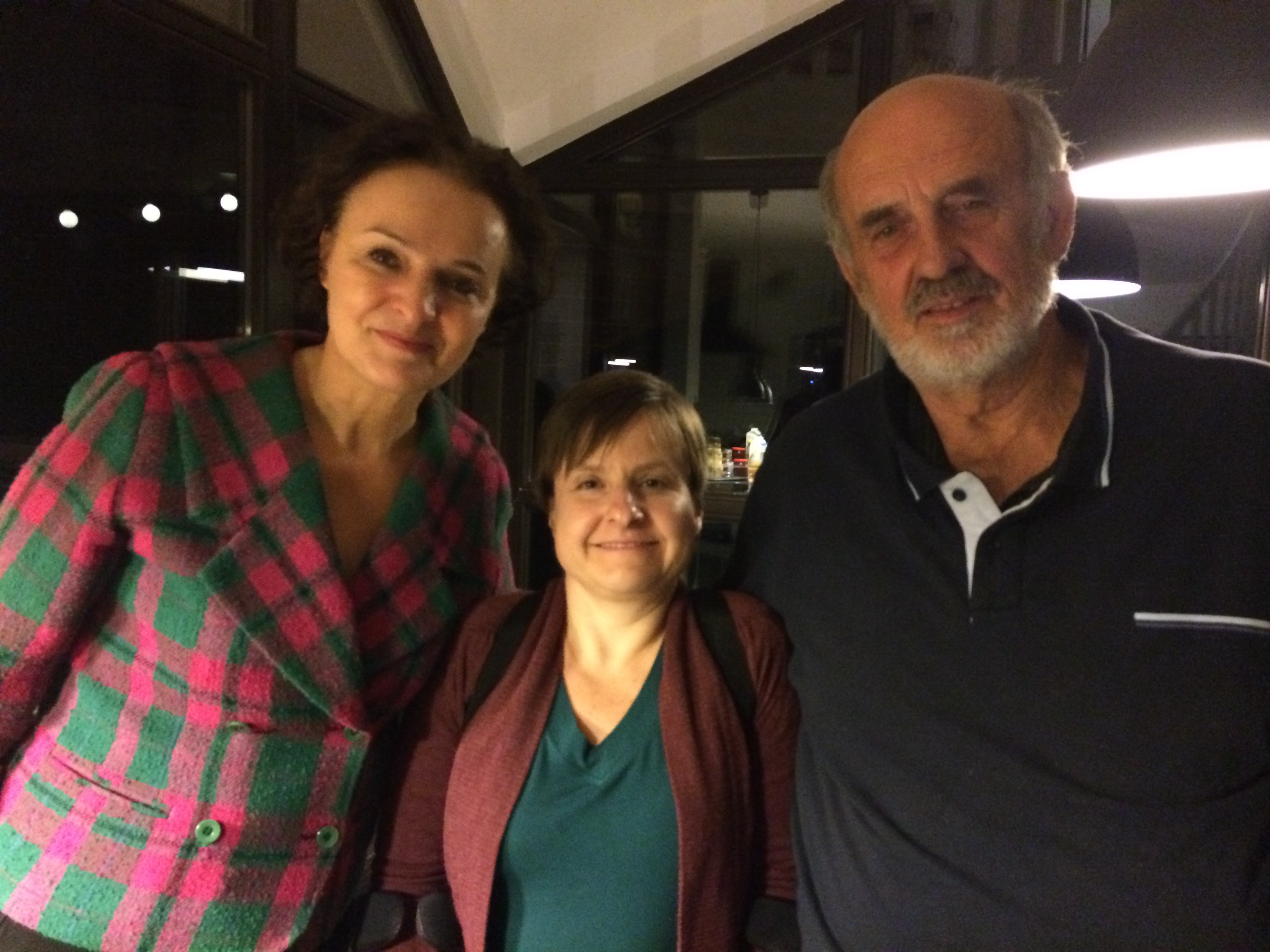 Kasia also was able to visit Barka's headquarters in Poznan, the ecological farm in Chudobczyce, "Pogotowie Spoleczne" homeless shelter, and Darzybor social housing cooperative. She also met with Basia and Tomek Sadowski for an extended conversation about Barka's work. Kasia found her visit very uplifting. She found it inspiring that so many people work so hard for the betterment of others but also themselves. She had the opportunity to meet with people who were helped by Barka and found her conversations with them very encouraging. She had a chance to talk with Barka leader Janusz Smura and Barka Director of Operations Piotr Szymanski and found out a lot from them about various social problems facing Poles as well as inspiring stories of change through contact with Barka. She left Poznan with a renewed sense of purpose and enthusiasm for the work that Barka Canada has done and will continue to do.